You Should Dream
You Should Dream features a 65-piece orchestra and original songs that coincided with the December 2013 airing of our first televised PBS (Public Broadcasting Service) special.
1. What Am I Gonna Dream About 3:35
2. The Climb 3:37
3. God Bless The U.S.A. 2:59
4. You Should Dream 4:08
5. Wild Horses 5:13
6. Rocky Top 3:10
7. Bless The Broken Road 3:48
8. Unchained Melody 3:52
9. My Way 4:14
10. Vincero Perdero 5:29
11. Nessun Dorma 3:05
12. Somewhere 3:30
Bonus Track: Oh Shenandoah 2:55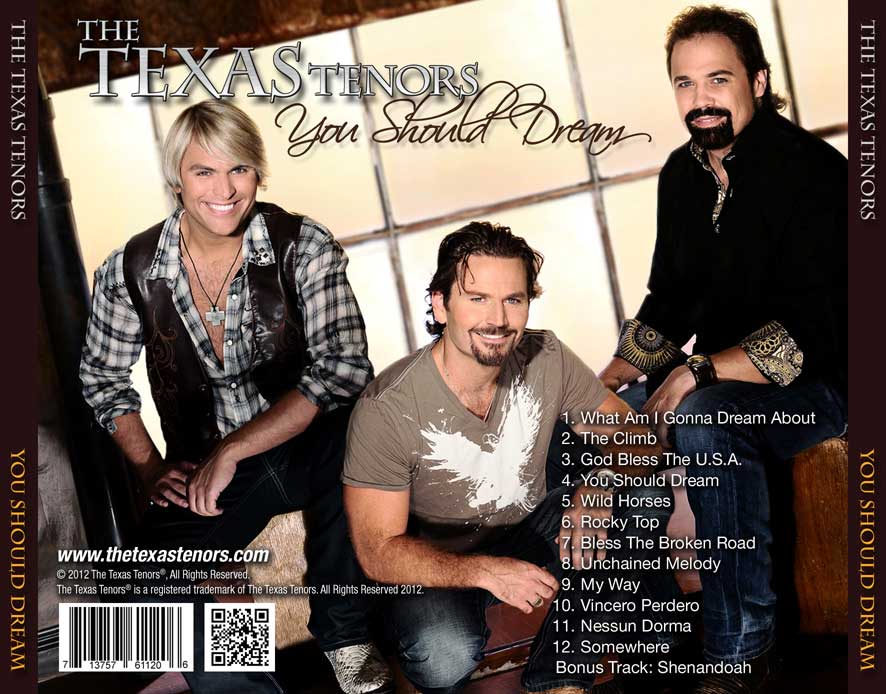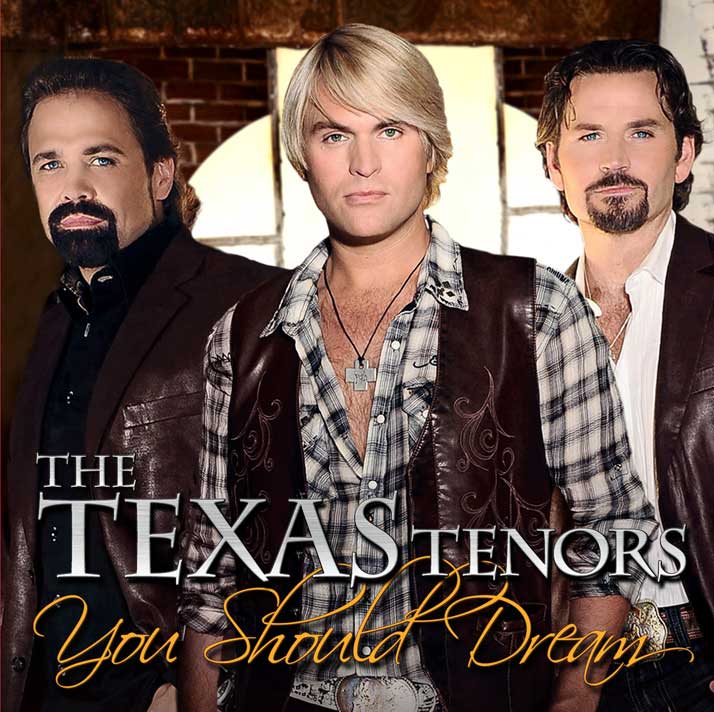 You Should Dream
2013 album from the classical crossover trio vocal group formed by Country singer JC Fisher, Pop vocalist Marcus Collins and Opera singer John Hagen. Co-produced by Academy Award and Grammy nominated producer Nigel Wright and The Texas Tenors, You Should Dream features "God Bless the USA", "Unchained Melody", The Rolling Stones' "Wild Horses", two original songs and more. Tracks also feature a 65 piece orchestra.